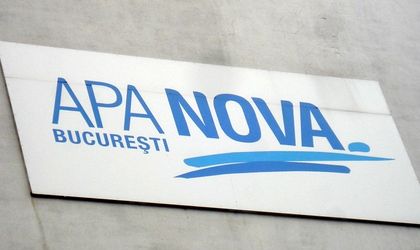 The National Anticorruption Directorate (DNA) indicted the company Apa Nova Bucharest for tax evasion, money laundering, bribery, influence traffic and illegal interception, according to Mediafax.
DNA indicted Apa Nova in a file already concerning several of the company's current or former executives and also involving businessmen with connections in the political world.
The DNA prosecutors' decision came after a criminal case was opened on Wednesday against the director of the company Lavinia Saniuta with charges of tax evasion, money laundering and illegal interception and to the deputy manager Giovana Soare for tax evasion and money laundering.
On Thursday two former directors of the company have also been included in the file for tax evasion and money laundering, Bruno Roche and Laurent Lalague, previously investigated for influence traffic. Former Liberal Party treasurer Vlad Moisescu and businessman Ovidiu Semenescu are also included.
According to a statement issued by DNA, Lavinia Saniuta gave large sums of money to Ovidiu Semenescu for contracts whose object was not actually performed, contracts between Apa Nova and companies owned or controlled by Semenescu, Vlad Moisescu and Costin Berevoianu.
"The money paid was actually the equivalent of influence and intervention exercised by Semenescu Ovidiu-Traian, Moisescu Vlad-Octavian and Berevoianu Costin at public institutions level, with particular reference to the Municipality and Local Council of Sector 1 Bucharest, the Capital Mayoralty and General Council of Bucharest, in favor of companies in the Veolia group and especially SC Apa Nova Bucharest SA," shows a DNA release.
Natalia Martian