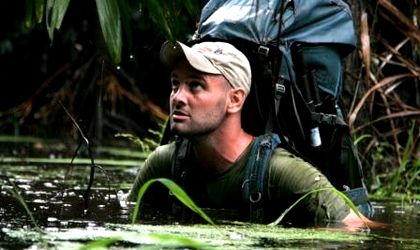 English explorer and former British Army captain Ed Stafford has a new extreme survival series called "Marroned" which will premiere on May 4 on Discovery Channel in UK and US and already premiered in Romania.
The first episode was filmed in Romania, where Stafford had a ten-day survival adventure in the Carpathian mountains. Throughout the series, Stafford can be watched trying to survive in the Gran Sabana mountains in Venezuela, the Okavango Delta in Botswana, the Western Australian coast and the Borneo jungle.
Stafford – who isn't equipped with food, water or a knife – must survive for 10 days in each location.
"It takes real courage to throw yourself into these kinds of environments with absolutely nothing and no certainty you're going to succeed," said Dick Colthurst, managing director and EP at Tigress, in a statement. "Marooned reveals like never before what it really takes to survive the harshest places on Earth, and it's not stuff you learn in books."
Ed Stafford is famous for his Naked and Marooned 60-day experiment on a deserted island with nothing but a camera. He was dropped off alone on an uninhabited tropical island in the Pacific with no food, no water, no tools, no knife and not even any clothes. This was the ultimate solo survival test and he would be alone for 60 days and have to survive on his experience and his wits. All Ed had with him was the cameras to self-film this ground-breaking documentary as well as a stripped down medical kit (one course of antibiotics and some trauma dressings), an emergency satellite phone and a GPS messenger in case his life was at risk.