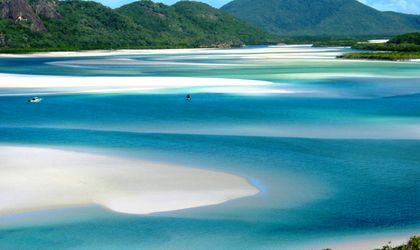 Exhibitors at the Romanian Tourism Fair 2015 promise discounts of up to 40-50 percent for travel packages abroad and up to 30 percent for domestic destinations, said the general director of Romexpo, Catalin Trifu, according to Agerpres.
"We are expecting the number of visitors to increase at this spring edition. In March 2014, the tourism fair was visited by 25,000 people, we are expecting now 30,000 visitors, given that the entrance fee has been cut," said the first deputy chairman of the National Association of Travel Agencies of Romania (ANAT) Alin Burcea.
According to Mediafax, the entrance fee to the fair to take place between March 12 and 15 is RON 5. The visiting program is Thursday to Saturday 10:00 AM — 06:00 PM and on Sunday 10:00 AM — 04:00 PM.
The 33rd edition of the Romanian Tourism Fair will bring 280 exhibitors on an 11,700 sqm area, Agerpres reports. Nearly one third of the exhibitors are coming from abroad, 14 countries in all, including Bulgaria, Croatia, Greece, Israel, Italy, Moldova, Poland, Serbia, Turkey and Hungary.
"Romanians currently prefer shorter but more frequent holidays. Bestselling are 5-7-day packages to the detriment of 12-14 day packages. Romanians have understood the need to go on a vacation every three-four months. We hope the next year's spring edition will be held in late February, so that Romanians may enjoy early booking offerings, which close on March 1. Anyway, it is a big plus seeing how the Romanian seaside travel packages for November and December are sold," said Burcea.
Romania's tourism industry lost earlier this year about EUR 50 million as the law of holiday vouchers was not applied, law which should have been put into effect this year on January 1, according to the representatives of employers in the field quoted by Mediafax.
Staff