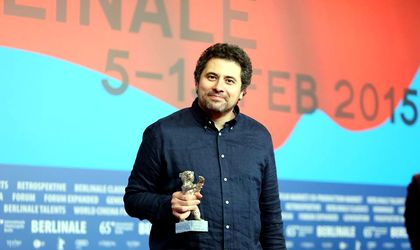 Local movie Aferim! marched to Berlin at the beginning of the month and obtained the Silver Bear for best director at the 65th Berlin International Film Festival. Aferim!, set in the 19th century, tells the story of a local policeman, Costandin, who is hired by boyar Iordache to find Carfin, a Gypsy slave who had run away from the boyar's estate after having an affair with his wife, Sultana. Costandin sets out to find the fugitive, beginning an adventurous journey full.
Reuters news agency notes that "while some search for the origin of Romania's social troubles in its communist past, director Radu Jude returns to the early 19th century in "Aferim!", to show a pitiful world of cruelty and deep prejudice, which he believes still informs attitudes today."
According to the same source, modern Romania is home to around 2.5 million Roma, or roughly a sixth of the population, and many are still the victims of extreme poverty, prejudice and social exclusion.
Aferim!, a Turkish word which means 'Bravo!', has the same producer, Ada Solomon, as the Romanian film Child's Pose, which won the Golden Bear in 2013.
Costing EUR 1.25 million to make, the movie was produced by HiFilm Productions and co-produced by Klas Film (Bulgaria), Endorfilm (Czech Republic) and EZ Films (France). Shooting took place in July 2014. The movie will be screened in Romania in mid-March.
Photo courtesy of Florin Ghioca
Tatiana Lazar