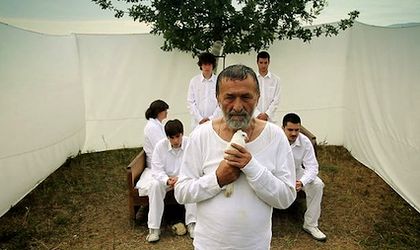 The sixth edition of the digital film festival "Kinofest" will take place between October 26-28 in several Bucharest locations: Cinema Europa, Cervantes Cultural Institute, Energiea Pub, Bastilia Attic and Comic Book City Café. Started in 200, Kinofest is the first digital film festival in Romania and one of the most significant in the Central-East Europe.
The film competition has three sections (Animation, Fiction, Micromovie), with three distinct juries. Each competition will have only one winner: Best Animation, Best Fiction, Best Micromovie.
The festival includes various events and projects: the film competition, presentations and screenings of invited artists/films/festivals, music concerts, live performances, a virtual art gallery of "non-moving" digital art: graphic-design, photography, illustration. The organizers of the festival are also developing an educational program for high schools in order to popularize the digital film techniques among the young.
Kinofest is an independent project that has the explicit goal of promoting young film-makers, artists and their work – film, music and visual art – wise, and also, to cultivate the interest in and promote the arts and media culture among the general public through independent film, video and new media making.
The full program of the festival can be found on the official website of the film festival.
Oana Vasiliu