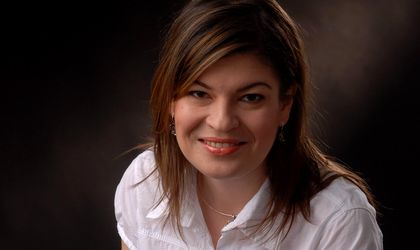 Total net ad spend in Romania will continue to decrease this year as well, to an estimated 295 million, from EUR 303 million posted in 2012, according to the Media Fact Book Romania 2013 by Initiative Media.
All media outlets were affected, except for the online which posted a 21 percent growth last year compared to 2011, fueled mainly by SEM and Facebook.
TV continued to hold the largest market share in the net ad spend, standing at 64 percent in 2012, while internet stood at 14 percent, outdoor at 10 percent, print 7 percent and radio, 6 percent.
The TV market posted a 4 percent decline last year compared to 2011, to a value of EUR 193 million, but forecasts are that this year it will drop even more, to EUR 183 million.
In Romania, people watch TV around 5 – 6 hours per day, longer than in other countries in the region.
In 2012, print media took the brunt as the general trend is to read news on the internet. The number of sold copies decreased by another 5-7 percent in 2012. Estimations are that this level will maintain this year as well.
"I think the print went downwards since 10-15 years ago when the reader abandoned the print for the can-can TV, the talk show or the news channel," said Alexandra Olteanu (in picture), managing director Initiative.
She also added that "the print did not set up a safety belt in the digital, here it only replicated what appeared in print."
Outdoor advertising had a good year in 2012 as it was election year, which brought a little more ad spend. In 2012, OOH had a 10 percent market share. "The outdoor is somewhere between no legislation and too much legislation," said Olteanu. She predicts that, if the law of outdoor advertising (which was adopted in June 2013) is applied, half of the outdoor boards will disappear because the law regulates these formats very strictly. "Everything would have to be refurbished and this effort cannot be sustained with the money that exists on the market right now," she said.
Radio dropped more than expected in 2012, losing ad revenue in favor of online and social platforms. "The radio has found a viable model and is focusing on communities," said Olteanu.
Romanian media users are in constant contact with two media outlets, according to Initiative Media pundits. Smartphone penetration in Romania has reached 15-20 percent while the penetration of mobile telephony stood at 119.9 percent, with 22.8 million active SIM cards at the end of 2012.
Otilia Haraga