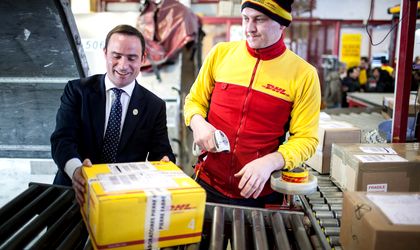 DHL Romania presented their investment plans for 2013, with a focus on SMEs clients and the development of the regional centers.  Currently, 80 percent of DHL Romania's clients come from the SMEs sector and generate almost 60 percent of the company's income. In the past three months, the company has signed 200 new clients from the SMEs sector, out of which almost a half use MyDHL, an internet tool for shipping and importing .
According to Daniel Kearvell (in picture), managing director of DHL Romania, the company bought 100 cars with interior shelves last year, doubling its transportation capacity nationwide. Moreover, DHL has bought new cargo airplanes for Arad and Cluj, serving the west part of Romania, while the east part is covered through a partnership for Iasi-Bucharest route.
In Cluj, DHL plans to open a facility center similar to the one in Otopeni, near the airport, in order to optimize the time for delivering the packages.
Oana Vasiliu