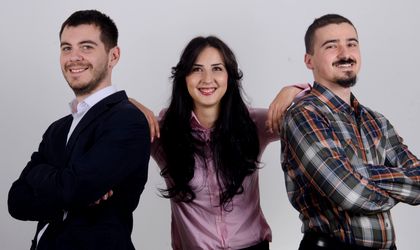 Romanian startup, DeviceHub.net, which provides cloud services for the Internet of Things communication, has received EUR 80,000 financing from hub:raum Krakow, the Innovation Hub for the CEE region of Deutsche Telekom Group (DT).
After OmniPaste, DeviceHub.net is the second Romanian start-up which receives financing from hub:raum. 
DeviceHub.net was selected as the winner during the 3rd edition of WARP turbo accelerator in December 2014, ahead of other projects from different European countries.
After further talks regarding potential investment, the team was invited to join the incubation program.  The project will receive financing of EUR 80,000, co-working space, and the possibility to work closely with mentors who will support the team throughout the execution of the project.
On top of everything, through the cooperation with hub:raum Krakow, DeviceHub.net will receive access to the Deutsche Telekom experts and know-how, as well as a base of 150 million customers of the Group in Europe with the possibilities of cooperation including marketing campaigns or bundling with telecoms' offers.
DeviceHub.net is a cloud service for Internet of Things communication, that allows users (both makers and companies) to easily create services based on IoT, by connecting their Internet-enabled hardware projects to analysis and remote control systems. Practically, it is an IoT web platform which gathers data, summarizes it and gives the possibility to remotely control connected devices.
DeviceHub.net can be integrated with any kind of hardware and is specially designed for smart metering, fleet management, medical industry, home automation, IoT makers, automotive, wearables, etc.
DT is present in Romania through Telekom Romania.
Otilia Haraga