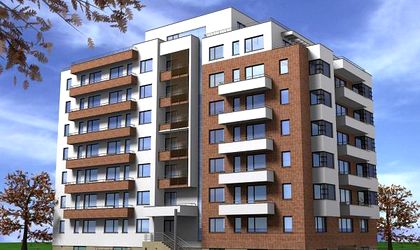 During the first five months of 2015 the demand for apartment sales has increased by 24 percent in the capital, according to Imobiliare.ro. The most significant increment was registered in Iasi (50 percent), followed by Timis (38 percent), Cluj (22 percent), Brasov (20 percent) and Constanta (12 percent).
 "According to our studies, a third of the urban population with access to the Internet says it is keen to conclude a real estate transaction, given that prices bottomed out already in most areas, reaching little over 40 percent as compared to the peaking in 2008. However, expectations for the time horizon are beyond six months for nearly half of the buyers, which creates the context for price stability on a medium time frame and by no means accelerated growth," said Adrian Erimescu, Imobiliare.ro CEO.
Demand continues to be highest for apartments costing up EUR to 40,000, nearing 50 percent of searches in all areas mentioned above, with the lowest share being held by Bucharest (35 percent) and the highest by Iasi (57 percent).
Apartments costing over EUR 80,000 score lowest in the buyers' interest area, representing a maximum of 17 percent of requests in Timis and only 3 percent in Iasi.
Natalia Martian