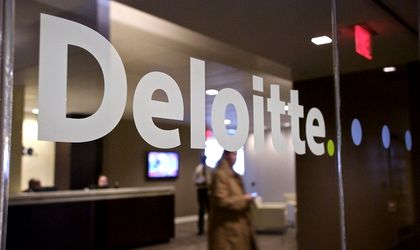 Deloitte Romania launches Talent feels@home at Deloitte recruitment campaign with the aim to attract over 60 graduates, a company press statement announces. The program is open for graduates that want to be part of Deloitte and are graduating this year or who graduated in the last two years.
The campaign will take place in Bucharest, Iasi, Cluj-Napoca and Timisoara and targets young graduates aiming for a career in tax and audit service lines. The campaign includes dedicated events at the firm's premises or during job fairs.
According to recent survey by the company, the new generation looks for employers with similar values and aspirations, who are offering leadership and mentorship opportunities and are encouraging the work-life balance.
Applicants for entry level positions may apply in the Career section of Deloitte's website until April 15.
Deloitte provides audit, tax, consulting, and financial advisory services to public and private clients across 150 countries and territories with the help of some 225,000 employees.
Natalia Martian