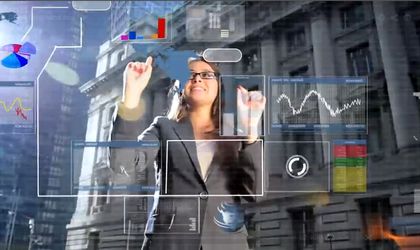 Deloitte Romania announced the launch of Tax@Hand, a mobile app containing fiscal information, news, opinions, specialized articles and other resources developed by the company's consultants.
The app, highly interactive, with news, tax information and perspective articles, and links to Deloitte International  Tax Source, containing tax rates for 65 jurisdictions and more, can be tailored to the user's needs, who can select only topics and geographies of interest and choose a preferred language. It offers real-time notifications, the option to save articles for later and access to professionals with specialized expertise worldwide.
The app, available on iOS, Android and Blackberry platforms is offered for download free of charge.
Deloitte Romania and Moldova is a member of Deloitte Touche Tohmatsu Limited (DTTL), a UK private company limited by guarantee. In Romania, the services are provided by Deloitte Audit S.R.L., Deloitte Tax S.R.L., Deloitte Consultanta S.R.L., Deloitte Evaluare S.R.L. Deloitte Fiscal Representative S.R.L. (jointly referred to as "Deloitte Romania").
Deloitte provides services in audit, tax, consulting, and financial advisory to public and private sector clients. With a global network of member firms in over 150 countries, Deloitte employs 200,000 professionals.
Natalia Martian