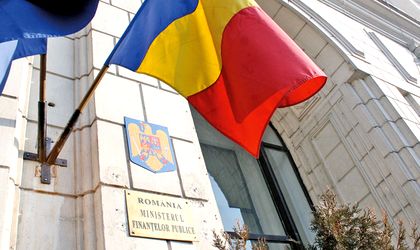 Romania ended 2013 with a budget deficit of 2,5 percent of the gross domestic product (GDP), the Government managing to attain the budget deficit target agreed upon with IMF and the European Commission.
"According to operative data, the budge execution for January 1 – December 31, 2013, ended with a deficit of RON 15,7 bln, representing 2,5 percent of the GDP, falling withing the establish parameter of RON 15,9 bln (2,5 percent of GDP ) set at the last budgetary revision", according to The Ministry of Public Finance.
After the first 11 months, the deficit was RON 9,8 bln, 1,56 percent of GDP. In December, expenses surpassed revenue by RON 6bln.
Romanian authorities and IMF negotiated a new deficit target for this year, from 2,3 to 2,5 percent of GDP. The difference will be found in extra expenses as a result of co-financing European funded projects.
"The 2013 deficit maintained itself at the same level as the deficit from the year previous, namely 2,5% of the GDP, seeing as arrears in the fields of health and local administration were processed (+0,4% of GDP), salaries in the public sector were reinstated (+0,5% of GDP) and the financial demands on the budget increased through financing of European projects by RON 1,6bln compared to last year (0,14% of GDP)", according to the press release.
General budget revenues, RON 200bln, increased by 3,6 percent compared to 2012, but the GDP share dropped by 0,9%. Expenses increased by 3,8% to RON 215,8bln. As a GDP share, expenses dropped by 0,9%.