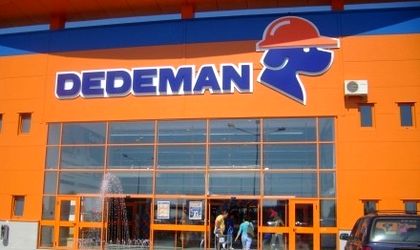 DIY retailer Dedeman intends to expand its network in Romania by building 13 new units, with three new stores opening this year. For every unit, the retail will also develop a tennis court, as part of a partnership with the Romanian Tennis Federation.
"We are going to build 13 new stores in Romania", according to Dragos Paval, Dedeman president at a special conference about the launch of a partnership between his company and Simona Halep.
Dedeman plsn to launch a project of attaching a tennis court to every new store opened.
"This year we will finance three tennis courts and in coming years we will build the 10 remaining courts. We made some calculations because that is how you do it and we estimate each court will cost us EUR 30,000 – 35,000", according to Paval.
Dedeman opened its 37th store in Romania in March in Sibiu, after a EUR 13 million investments. Three more stores will be opened by the end of the year in Bucharest, Deva and Targu-Jiu.