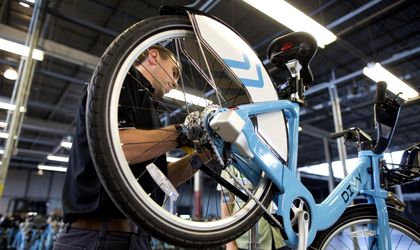 NextCity, the company that assembles 2,000 bicycles a day in Resita, Romania, for French group Decathlon, will start building its second plant in the country in Hateg, Hunedoara county, next year and will employ 950 people for it.
"Once the SportCity project is completed, NextCity SA will maintain a strategic partnership with Decathlon and, in equal measure, will open up to new partnerships, both from a financial point of view, and in terms of markets. The two production units will make NextCity one of the most important European bycicle manufacturers, starting with 2017", according to Walter Fleck, communication manager.
NextCity has invested EUR 3 million in its assembly line in Resita and about EUR 1 million in a production line for rims with variable sizes, with a capacity of 800,000 units per year. The latter represents a 2014 investment.
The current factory in Resita posted a turnover of RON 21 million last year (up 22 percent compared to 2012) and currently employs 350. It's financial results make it the 4th biggest bicycle producer in Romania.