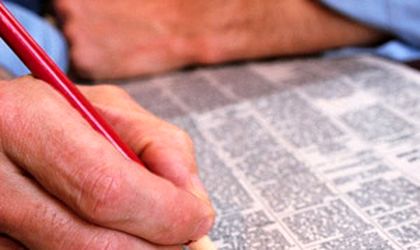 Romanians' concerns about job security and debts increased in the last quarter of 2014 compared to the previous quarters, according to Nielsen's Global Consumer Confidence Index. Romanians were also more concerned about the economy in Q4 compared to the rest of the year, but overall the consumer confidence index was on the rise, according to the same source.
"Health status, job security, debts and the increasing value of utility bills are the Romanians' main concerns. Health status and debts are mentioned significantly more often as main concern by Romanians compared to the European average," according to Nielsen representatives.
Nielsen's survey shows that 20 percent of Romanians were concerned about their job security in Q4, up from 19 percent in Q2 and 9 percent in Q2. Debt concerns were also on rise – 13 percent in Q4 up from 9 percent the previous quarter. Also, 10 percent were worried about the overall evolution of the economy, up from 8 percent in Q3 and 7 percent in Q2.
At the other end of the spectrum, fears of a war starting dropped from 7 percent in Q2 and Q3 to 4 percent in Q4.
Nielsen's consumer confidence index for Romania remained on an upward trend. It reached 77 points (up from 73 in Q3 and Q2), the highest level since the beginning of the economic downturn. This level was "slightly above the EU average" (76) and "significantly above the level reported by neighboring countries" (Bulgaria – 75, Hungary- 54, Ukraine – 52 and Serbia – 52).
Nielsen conducts its global consumer confidence report on a sample of 30,000 respondents with Internet access from across the world.
Simona Bazavan