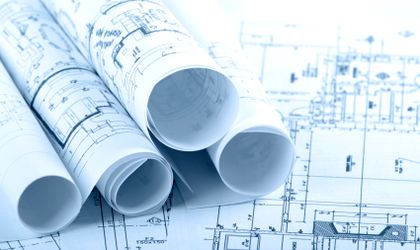 This year has seen notable M&A developments in energy, agribusiness, logistics and transport and retail, and deal-making has amounted to around EUR 1 billion. The market bounced back in 2012 and should continue this trend next year, sustained by the privatizations of state-owned firms and the existence of attractive investments in agriculture and renewable energy, say specialists.
The value of M&A registered in 2012 rose by 30 percent to around EUR 1 billion, almost evenly divided between domestic and foreign investors, according to Hein van Dam, partner in charge at Deloitte Financial Advisory Services. He added the second half proved to be the better for deal-making. The largest deals were concluded in e-commerce, IT, retail and agribusiness.
Specialist said M&A had increased against the background of a more stable macro-economic environment.
The market remained sensitive to the Euro zone crisis and the domestic political environment, but the appetite for acquisitions is still present, despite sluggish economic growth in the Euro zone, according to Radu Stoicoviciu, partner, leader of the transaction and management consultancy department at the professional services firm PwC Romania.
"Financial and strategic investors carefully and realistically plan their investment budgets and expansion/consolidation plans at a regional level, with potentially favorable consequences for Romania," said Stoicoviciu. "The eventual macro-economic shortfalls may delay investment decision, but just temporarily."
The difficult situation facing the Euro zone may actually represent an opportunity as long as investors perceive Romania as a country with good economic potential, which offers an attractive yield on investments, according to Mihai Zoescu, senior manager, advisory services, at the professional services firm KMPG. He reckons the political crisis has delayed some investments.
"We don't think that investments have been cancelled due to the political environment, but it's possible that certain investment decisions were delayed in the period prior to the elections," said Zoescu.
The distressed Euro zone is Romania's main trading partner, accounting for 70 percent of all exports, and Western Europe is the main source of foreign direct investments (FDI) in Romania, according to Hein van Dam of Deloitte.
"The deterioration in confidence across the Euro zone is clearly reflected in the dramatic decline in FDI which directly impacts the level of M&A activity," said the Deloitte partner.
The M&A market is set to make additional gains in 2013, helped by Romania's privatization program agreed with the IMF and the existence of opportunities in other sectors.
The privatization of state-owned companies such as post operator Posta Romana and petrochemical plant Oltchim, and the sale of minority stakes in other state-owned firms, could help the market move forward, according to Zoescu of KPMG. He sees additional growth potential in agriculture and renewable energy, where there is still a window of opportunity. Zoescu said deals could be struck between smaller players in the banking sector.
"The energy (including renewables) and resources sector continues to attract strategic investment while sectors such as IT and related businesses, niche manufacturing and services are among the sectors of interest to investment funds," said Hein van Dam.
Stoicoviciu of PwC adds that transport and logistics are becoming an interesting sector for investors given that the economic recovery will boost trade and the demand for these services.
Romania still needs to work on creating an investment environment which can compete with other countries, regionally and globally, if it wants to increase its presence in the M&A market, according to the Deloitte partner.
"Romania's share of regional M&A activity has declined in recent years as a clear divide has emerged between countries to the north such as Poland and the Czech Republic and those to the south such as Hungary, Romania and Bulgaria – largely reflecting investor concerns around macroeconomic stability and the perception of relative lower investment risk in Poland and Czech Republic," said Hein van Dam.
Zoescu of KMPG said Romania ranks second in the region for M&A, behind the clear leader Poland.
Some of the largest deals signed this year have included the acquisition of Azomures by Ameropa Holdings and the purchase by Naspers of a controlling stake in eMag. Auchan bought 24 Real hypermarkets as part of a cross-border transaction, while Innova Capital acquired a controlling stake in EnergoBit.
AGRICULTURE
Ameropa Holding buys 20.6 percent stake in Azomures
Value of transaction: EUR 53 million
Legal team buyer: Popovici Nitu & Asociatii
Legal team seller: Not made public
Swiss grain trader Ameropa Holding AG purchased a 20.6 percent stake in Romanian fertilizer producer Azomures. The deal was part of a tender offer launched by Pelican Fertilizers GmbH, a wholly owned subsidiary of Ameropa. The Swiss trader currently holds a 100 percent stake in Azomures and had delisted it from the Bucharest Stock Exchange.
Koninklijke Bunge and Prio SGPS Portugalia set up joint venture to consolidate local production
Value of transaction: Not made public
Legal team buyer: RTPR Allen & Overy, Norton Rose, Reed Smith
Legal team seller: Bulboaca & Asociatii SCA
Koninklijke Bunge and Prio SGPS Portugalia established a joint venture, which acquired each of their subsidiaries inRomania, to develop jointly production of crude oil and refined soya, rapeseed and sunflower seed oil and meal at their crush plants and biodiesel plants in Romania.
CONSTRUCTION
Oresa Ventures takes over Atlas Paints
Value of transaction: Not made public
Legal team buyer: Popovici Nitu & Asociatii
Legal team seller: Not made public
Fabrio Corporation, the leading decorative paint manufacturer in Romania, fully owned by Swedish private equity fund Oresa Ventures, has acquired Atlas Paints, part of Atlas Corporation, which is one of the main players on the decorative paints and plasters market.
DELIVERY
Abris Capital Partner buys Cargus
Value of transaction: Not made public
Legal team buyer: Clifford Chance Badea SCA
Legal team seller: Allen & Overy LLP
Independent private equity fund Abris Capital Partners acquired from Deutsche Post the second largest courier business in Romania and the local brand under which DHL handled its delivery services, Cargus International SRL. The deal paved the way for Abris Capital Partners' entry into the Romanian market, cementing its presence in CEE, a focus area for the fund.
Ovidiu Posirca – ovidiu.posirca@business-review.ro