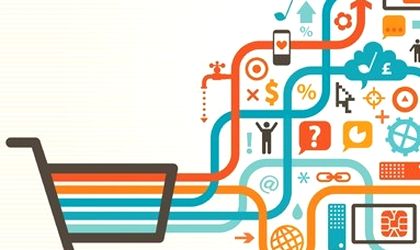 DDB Romania (part of the group) created the new communication platform "Full experience online and offline" for Romanian brand Media Galaxy, following a won pitch. The platform is created around the omni-channel concept and built around the creative and strategic idea that "online and offline work the best together".
With "Full experience online and offline" platform, Media Galaxy wants to answer fast and in a relevant manner to modern consumers' needs and positions itself as an "architect" of the omni-channel experience. More than that, Media Galaxy projects itself as the first retailer that can support this type of approach, supported by an extended network of brick-and-mortar stores of big dimensions and the online store mediagalaxy.ro, where an extended range of products is available.
"The new communication platform comes with a simple and direct message and with a dynamic, integrated execution. The creative idea proposed by DDB Romania completes the distinctive attributes of the Media Galaxy brand, a brand with a daring mind-set, focused constantly on innovation," said Carmen Capitanescu, marketing director of Media Galaxy.
"The brief represented a challenge for us, on multiple levels: at conceptual level, we wanted very much for our proposed platform to develop the essence of the brand and, in the same time, to answer the needs of the modern consumer. The truth we started from reflects the reality of the 2015's world, one in which online smileys and likes replace more and more often the offline smiles and meetings, and it is at the basis of the new campaign: a sincere pleading for the balance that only a leader in tech retail like Media Galaxy can support," added Roxana Tampau, managing director of DDB Romania.
The new image campaign is communicated in an integrated manner, with TV ad, radio, outdoor, special projects in Bucharest's subway and offices' buildings, online and in all Media Galaxy stores.
Romanita Oprea