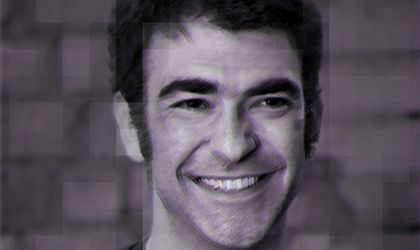 Filling up positions in a hurry is one of the main mistakes that an entrepreneur could make, pointed out David Bizer, chief talent geek at HackFwd during teh first day of How to Web. "To me, hiring builds your culture. The people you bring in your company need to embody your values. I think you should start the culture from day 1."
"I think the team matters much more than the idea, because in 99 percent of the cases the idea changes," he said.
Bizer explained that at Google, where he served as first European recruiter, positions would remain unoccupied even for one year at a time, if he could not find the right person for the job.
"When you talk to a startup founder, you either see the passion right away or you don't. The reason why you don't get hired most frequently at Google is that you are not fit on the passion scale," he said. "You don't want a mercenary on your founding team, you need someone who is bleeding passion," he said.
Not only that, but at Google, everyone was free to pitch an idea and the way to get that idea noticed by the management was to obtain the votes and support of the colleagues. "Every week the executives would then look at the top 10 ideas that were generated," Bizer said.
Bizer also spoke of the difference between the European and the American entrepreneurial cultures. "In Europe, people are afraid that they should fail," he said. "I hate the entire concept which says that one must be comfortable with failure, but the key is that you just have to keep trying different things."
David Bizer is HackFwd's chief talent geek. Over the past 15 years, David has recruited and led recruitment efforts resulting in the hiring of more than 4,000 candidates across more than 25 countries. He started his career in staffing at Netscape and then joined Trilogy to lead their European recruitment efforts. In 2003, Bizer was named the first European recruiter at Google, hiring over 300 candidates in his first 18 months. He then led Google's staffing efforts across Europe for 20+ sales offices and all technical graduate recruitment. Bizer has a bachelor's degree in International Business from the University of Colorado, Boulder and has served as President of AIESEC United States. Photography courtesy of How to Web. 
Otilia Haraga