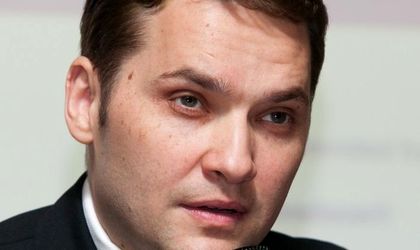 Dan Sova (PSD) announced on Tuesday afternoon that he will resign from his position as Minister of Transport, after nearly four months in office.
Sova said that the only reason he chose to resign was so that h can participate in the "front line of the upcoming electoral battle" which is about to unfold for the president seat. The former minister argued that these elections are "decisive" for how Romania will look in the next ten years and that PSD is intent on bringing a "young man, a comrade" to Cotroceni.
Asked if that young man is Victor Ponta, Dan Sova replied:
"I am convinced he will be the PSD candidate for the Presidency".
Dan Sova was appointed Transport minister in March, after PNL exited the governing coalition. Previously, he ran the government's department for Infrastructure projects and Foreign Investments.
Earlier on Tuesday, the media announced that the PSD member would resign, to be replaced with Ioan Rus.
Tuesday evening, prime-minister Victor Ponta confirmed the information leaked to the media, when he announced that Ioan Rus would be taking over the Transport portfolio, "as a message to Transylvania". The PM also made the announcement that Dan Sova will become the PSD spokesperson.
"I was very pleased with Sova's activity as a minister but, after a discussion we had, it is clear he wants to be more involved in matters of political communication, of election campaign. He will be PSD's spokesperson, after the next leadership meeting and after November he can certainly return to a position in the Cabinet. Ioan Rus is recommended through two things: firstly, his professional and political and experience and, secondly, I want to give a very clear message to the Ardeal region, to Transylvania. Transylvania and Ardeal need to be assured through this appointment that all the transport projects we've initiated will be carried out".