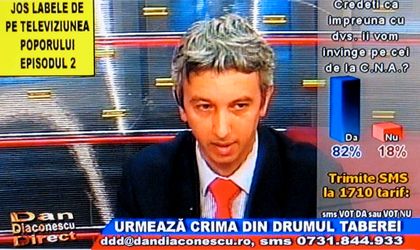 Dan Diaconescu, a businessman active in media and founder of a political party, has won the bid to buy a 54.8 percent shares package in Romania's chemical plant Oltchim Ramnicu Valcea.
Diaconescu offered RON 203 million for the shares. Offers for the shares were submitted also by Aisa Invest and Chimcomplex, companies owned by businessman Stefan Vuza, and Germany-registered PCC.
The Oltchim bid involved the collective sale of a 54.8 percent stake owned by Romanian state, along with the receivables of two state-owned companies. The claims amount to RON 1.8 billion and represent 56 percent of Oltchim's debt.
Chimcomplex offered RON 18.8 for the 54.8 percent shares package, Aisa Invest RON 30 million, and PCC RON 13.4 million.