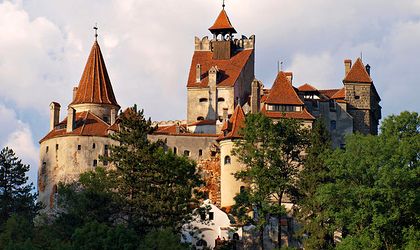 According to Daily Telegraph, New York law firm Hertzfeld and Robin is handling the sale of Bran Castle, famously known as Dracula's residence. The sale will be conducted in a subtle manner, accepting offers from "the right kind of people".
"If someone comes in with a reasonable offer, we will look at who they are, what they are proposing, and will seriously entertain the idea," Mark Meyer, of Herzfeld and Rubin, told the Sunday Telegraph.
In the 1920's, the castle was owned by Queen Marie (sister of Queen Victoria) who passed it on to her children, the owners today. The fortress is one of Romania's top tourist attractions, with approximately 560,000 visitors every year.
All three children (their surname is Habsburg) are now in their 70s, and unsure whether they can put in the time and energy required to bring the castle into the 21st century. Mark Meyer says there are plans to install a glass elevator and an underground tunnel, and there's also room on the estate to build a small hotel.
"That's why we'd like whoever buys the castle to continue running it as a tourist destination. This isn't just a national monument, it's the largest and most significant attraction in Romania", Meyer told the Daily Telegraph.
How much will the building sell for is a complete mystery so far but it has been reported that an offer was made from the owners to the Romanian Government with a price of USD 80 million, but the law firm's representative refused to give details.
"What you have to remember is that this castle is the real thing. We don't need men going around dressed up in old-fashioned costumes; the place speaks for itself. (…) At present, it makes a tidy profit, but in the right hands it has the potential to generate far more revenue than we could ever imagine."
Read: CNBC: Can Dracula and communism help Romania make money?