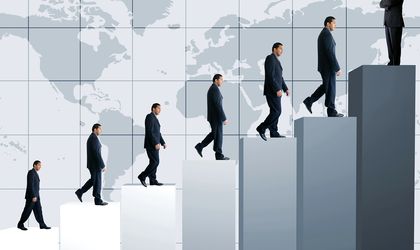 Automobile Dacia is the top business in south Romania based on turnover recorded at the end of 2014, according to a study by RisCo.ro covering Arges, Dambovita, Dolj, Giurgiu, Gorj, Olt, Prahova, Teleorman and Valcea. Besides leading the rankings, the company's turnover is three times over the turnover posted by Petrotel Lukoil, the second placing company.
Although automobile maker Dacia-Renault is located in this region, many other auto parts firms are closer to the western border of Romania, as the transport costs and force of cheap and skilled labour are important components in cost structure in this sector. Also greenfield investments in the south were fewer than in the centre, west and north, so that the top companies here are 'classics' of the communist period – even if in the meantime the majority shareholders of these companies are foreign. The existence of oil resources in the area and the importance of agriculture brought companies from these sectors and related industries in the top 20.
2014 brought a number of changes in the Top companies in southern Romania previous year. The only occupants of the first two positions, Automobile Dacia and Petrotel  Lukoil Ploiesti have kept the same places as in 2013, whereas Ford from Dolj, Cameron from Prahova and Euro Auto Plastic Systems in Arges left this ranking being replaced by Oltchim Ramnicu Valcea Cerealcom in Dolj and COS Targoviste, new entries in this ranking placing 17,18 and 20.
Dacia reported a turnover of RON 18.8 billion in 2014, increasing by RON 430.8 million against 2013 and a profit increase that reached RON 371.6 million, up 9.2 percent from 2013. The number of employees remained relatively constant.
Petrotel Lukoil Ploiesti ranks second with a turnover of RON 6.4 billion, increasing by 948.2 RON million (17.5 percent) over the previous year, while the loss dropped to RON 308.03 million, RON 620.8 million lower than the one registered in 2013. Its number of employees decreased from 468 to 444.
Oltenia Energy Complex in Gorj went up in the rankings this year, though it presented declines in terms of turnover and profit and in the number of employees. The turnover in 2014 was RON 2.5 billion, RON 82.9 million less than the amount recorded in 2013. The decrease in the number of employees from 18,620 in 2014 to 18,438 in 2013 was most probably due to normal conditions of retirement, without representing a change in the cost structure and therefore has not helped the company's profitability: in 2014 the company had a loss of RON 693.6 million, compared to profit of RON 4.5 million in 2013.
Alro Slatina also climbed a place in the rankings, presenting positive changes in terms of turnover and profit. The turnover increased from RON 1.9 billion in 2013 to RON 2.02 billion in 2014, while its loss was reduced by RON 11.9 million, reaching RON 108.6 million.
Seeing a 5.3 percent rise in turnover against the previous year, Pirelli Tyres in Olt climbed two positions and reached position number five. Its turnover stood at RON 1.6 billion, while the net profit reached RON 87.2 million, more than 3 times higher than in 2013. The number of employees grew by 125 people, reaching 2,282.
Interagro in Teleorman increased its number of employees by about 500 (from 975 in 2013 to 1,490 in 2014), which accompanied the increase in turnover from RON 1.4 billion in 2013 to RON 1.5 billion in 2014. However, the company took an important hit in terms of profit, seeing a loss of RON 161.4 million, compared to a RON 49.6 million profit the previous year.
Artic in Gaesti saw positive changes across the line with its turnover up RON 94.7 million over 2013, reaching RON 1.5 billion in 2014 and profits (RON 116.3 million) presenting a 13.7 percent rise y-o-y.
Drug distributor Fildas Trading also climbed from 11th place to number 8 in 2014 with a turnover of RON 1.4 billion (up 13.8 percent) and profit of RON 40.7 million (up from RON 35.1 million in 2013). In 2014 they employed about 50 more people compared to 2013 (643).
Johnson Controls managed in 2014 to move from a loss of RON 53.3 million to a profit of RON 158.04 million. However, its turnover dropped RON 166.7 million to RON 1.4 billion, while employee number grew by 194 people to 4,163 in 2014.
Power producer CEZ Romania is present in this ranking with two of its divisions: CEZ Sales, 10th, and CEZ Distribution, 12th.
CEZ Sales reported at the end of 2014 a turnover of RON 1.3 billion and profit amounting to RON 75.9 million. The company employed 45 people. With a turnover of RON 832.3 million and RON 43,800 in profit, CEZ Distribution ranked 12th in the top. Total number of employees in 2014 was 1,208.
With a total of 1,247 employees, Tmk-Artrom in Slatina posted a turnover of RON 972.7 million and a net profit totalling RON 40.6 million at the end of 2014.
Unilever in Ploiesti ranks the 13th with a RON 827.1 million turnover, a RON 990,500 profit and 252employees.
Yazaki in Ploiesti recorded a profit of RON 16.2 million and a turnover of RON 803.2 million while employing 4,535 persons.
Next ranked is Prahova Power Distribution Subsidiaries with a total of 2,096 employees, a turnover of RON 755.7 million and a profit of RON 140.2 million.
Renault Mecanique Roumanie ranked 16 and was worth RON 648.6 million in 2014 while raising a profit of RON 13.4 million and employing 632 persons.
Oltchim from Ramnicu Valcea, a newcomer in the rankings, showed signs of financial distress reporting a loss of RON 459.3 million. The company registered a turnover of RON 627.5 million and 2.267 employees.
Cerealcom Dolj, also a new entry in the ranking, posted a turnover of RON 620.3 million, a profit of RON 11.1 million and 295 employees.
The last two places of the top at taken by Aquila Part Prod Com (RON 596.6 million turnover) and COS Targoviste (RON 580.9 million).
In 2015, Southern Romania's economy will still be dependent on Dacia exports and agriculture, which seems to have a poor year because of the drought. Otherwise, major energy-intensive companies, dependent on oil prices and demand for raw materials export will keep the unemployment in the region at an acceptable level, without ensuring consistent revenue to the state budget, experts conclude.
Natalia Martian
Romania is a land of contrast. Business Review helps you make sense of Romania.
Is there something that puzzles you about our country? You might also be interested in this.