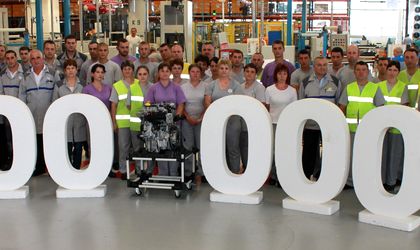 Dacia's Mechanics and Chassis plant (UMCD) has manufactured 100,000 turbo petrol engines TCe 90, which are fitted on four models of the new Dacia range.
The production on this engine started in the second part of 2012 and Dacia plants to expand the production line on the Mioveni platform to reach a yearly output of 450,000 units.
The TCe90 has been developed by France's Renault, the car maker, which owns Dacia.
Aside from the manufacturing of different components, the plant assembles the engines and gear boxes of cars within the Dacia, Renault and Nissan range that are made in Mioveni and in other plants.
The UMCD is the first plant that manufactures the 0.9 liter TCe 90. It employs over 3,600 people.
Ovidiu Posirca