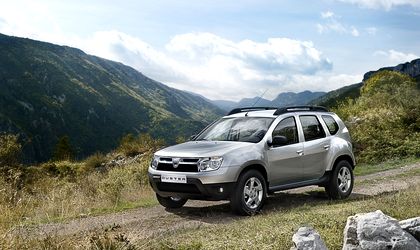 Romanian carmaker Dacia's new car registrations in France saw the highest growth in April, of 45.6 percent, to 11,287 units, among car brands witnessing large sales, which is eight times higher than the growth rate of the overall French car market, according to the French carmakers association.
Total registrations advanced to 166,968 cars last month from 157,749 in April 2013, the CCFA industry association said today. In the first four months, sales rose 4 percent to 613,577. The registrations advance was achieved despite April's Easter holiday, which had fallen in March last year, Citi analyst Philip Watkins said. Renault had "significantly outperformed" the market, he said.
Renault's group sales rose 18 percent last month, led by a 46 percent surge for its Dacia brand. Domestic rival PSA/Peugeot-Citroen posted a 5 percent gain, while Volkswagen Group registrations advanced a more modest 1 percent.
Earlier in the month, Renault SA reported a 0.1 percent decline in first quarter revenue as the euro's gains on currency markets offset higher car deliveries. Demand for Dacia's two best-selling cars in Europe, the revamped Duster sport-utility vehicle and the Sandero, fueled a 42 percent jump in the brand's first-quarter sales in the region. The Romanian brand helped Renault's European sales climb 19 percent in the period, more than double the industrywide gain of 8.1 percent as the market revives from a six-year slump.