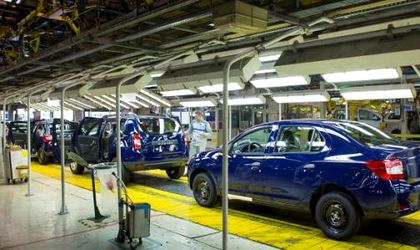 New Dacia car registrations in Germany fell by 6.6 percent in Q1 against the same period of 2014 to 10,672 units on a market up by 6.4 percent to 757,630 vehicles, according to the German Motor Vehicle Registration Office data.
According to Mediafax, at the end of March, Dacia market share in Germany was 1.4 percent, down from 1.5 percent in February.
In March, Dacia sales on the German market rose by 2 percent as compared to the same period of last year to 4,056 cars, providing the brand with a 1.3 percent share.
The German car market recorded a 9 percent increase in March, to 323,039 registered cars.
New Renault car registrations, company which owns Dacia, fell by 8.3 percent in the first quarter to 22,907 cars, yet the market share stood at 3 percent. In March, Renault sales fell by 13.5 percent to 10,037 vehicles.
Germany is the second largest market for Dacia, after France. The sales of new Dacia cars in Germany rose by 7.5 percent last year compared to the previous year at 48,907 units.
New Dacia car registrations in France fell by 13.6 percent in Q1 against the same period in 2014, to 24,497 units.
Staff