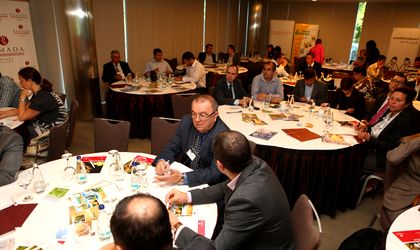 The government's plan to cut VAT for bread from 24 percent to 9 percent is entirely a political measure meant to reduce the burden on Romanian consumers, said Alex Jurconi, president of the Pro Agro federation during the third edition of the Focus on Agriculture event organized by BR this Monday. He added that the measure will not lead to reduced prices, at least not at the producers' level.
While the VAT cut could lead to reducing tax evasion, Jurconi is not confident the government will come up with the necessary money to make up for losses to the state budget which will result on the short term from reducing the tax.
The measure could be introduced starting July, and will apply for the entire production chain – wheat, flour and bread. Short term losses to the state budget are estimated to reach RON 250 million (approximately EUR 56 million).
PM Victor Ponta said in April that the measure hasn't been agreed upon yet with the International Monetary Fund (IMF) but the government hasn't given up on it. While IMF representatives said differentiated VAT quotas will reduce tax revenues, the Romanian government is confident the measure will help fight tax evasion – which for bread is estimated to reach a whopping 70 percent – and actually generate more cash to the state budget.
Cutting the VAT for foods should start with bread this year and if the measure proves successful, other goods will be introduced in the scheme starting 2014, said the PM.
Read more in next week's print edition
Simona Bazavan