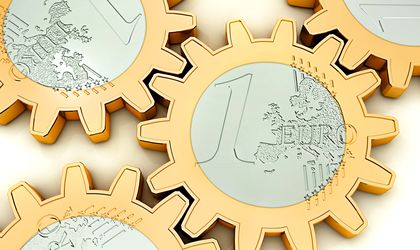 Eurozone annual inflation came in at -0.2 percent in December, down from 0.3 percent in November, according to a flash estimate from Eurostat, the statistical office of the European Union. The  tumbling oil prices tipped inflation into negative territory for the first time since 2009, raising the prospect of outright deflation, writes Reuters.
Energy prices dropped 6.3 percent, compared to a 2.6 percent increase in the previous month. At the same time, prices remain stable for food, alcohol & tobacco (0.0 percent, compared with +0.5 percent in November) and non-energy industrial goods (0.0 percent, compared with -0.1 percent in November).
The only annual increase is expected for services (1.2 percent, stable compared with November).
The result exceeded financial analysts' expectations, which reported that deflation would only reach a o.1 percent rate for EU in December.
The announcement puts extra pressure on the European Central Bank to promote measures to stimulate the economy, writes Bloomberg. The ECB meets on Jan 22 but may be reluctant to act aggressively before Greece's general election on Jan. 25, a vote which could raise the prospect of an exit from the euro zone if the left-wing Syriza party wins.