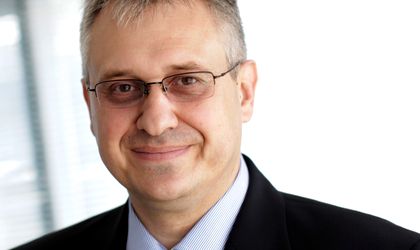 Cristian Secosan in the new general director of Romelectro starting September 1, 2015, a company announcement reads.
"The board of directors adopted the decision to separate the president position from the general director in order to reach some company and group development targets faster. We intend to evolve more efficiently as a resource integrator for complex projects. This means more than being a general contractor on the traditional electricity market, and a greater availability to other industrial markets and being much more aggressive in foreign markets. In addition the president will be able to spend more time on the integration of the Romelectro group companies and representative actions. By hiring a professional such as Secosan Romelectro won a leader in the energy market recognized for his vast experience, commitment and involvement in projects he manages. His solid career, his determination to always find the best solution to issues, his forecasting ability and overall thinking are very important for our team," Viorel Gafita, Romelectro president said.
Cristian Secosan's career has always been linked to the energy sector. Graduate of the Polytechnic University of Timisoara, he started work as an engineer at UCM Resita, then worked at ABB Romania as project manager, led E.On Moldova Supply, was director of the energy division of Siemens Romania, where he held the CEO position. Subsequently, Secosan was a member of Petrom executive board, responsible for gas and power.
Romelectro is a Romanian owned company specialized in turnkey projects in the energy and environmental markets. The company covers the full range of electricity activity through its projects – generation, transmission, distribution and supply.
The Romelectro group consists of four companies: Romelectro SA and three other companies in which Romelectro is the majority shareholder, namely ISPE (the Institute for Studies and Power Engineering), Carpathian Electromontaj Sibiu (specialized in installation and commissioning of equipment in the transmission and distribution of electricity) and CELPI (develops and manufactures metallic structures).
In over 40 years of activity, the group has built structures for 15,000 MW in conventional and nuclear power plants, programs for the rehabilitation of over 3,000 MW, engineering for more than 150 plants and around 22,000 km high voltage lines.
Romelectro has become in recent years the largest contractor in Romania in environmental projects, developing and promoting technologies for projects in evacuation of slag and ashes using the technology of the sludge combustion, systems with low NOx systems, FGD burning for coal power stations.
Renewable energy is another major line of business for Romelectro is also developing major projects in the renewable energy sector, concerning incineration of waste, biomass-based cogeneration, photovoltaic parks and so on.
Although in recent years Romelectro mainly covered the Romanian market, one of company's targets is returning to the export market as an integrator of complex projects of energy resources, oil and gas.
The group of companies Romelectro has almost 600 employees, of which 200 are specialized in engineering activities.
Natalia Martian