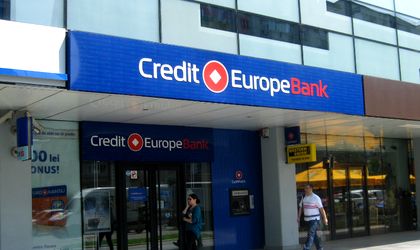 Bucharest Stock Exchange (BVB) announced it has approved the request sent by Credit Europe Bank Romania to withdraw from brokerage on BVB's trading system.
The bank also requested its removal from the Registry of Participants. In H1 2015, Credit Europe Bank intermediated trades worth RON 2.5 million (EUR 575,000) on all BVB markets, ranking 39 in Bucharest Stock Exchange Top of intermediaries.
According to the group's annual report for 2014, Credit Europe Bank Romania is active in retail and commercial banking, has 58 branches in 26 cities and its flagship product, CardAvantaj, holds 17 percent market share. Its partner merchant network is composed of 7,867 sales points and 8,732 point of sale terminals.
Bucharest  Stock  Exchange  runs  markets  for  shares, bonds  and  other instruments,  through  regulated platforms and alternative systems, and provides a wide range  of services to participants of financial markets.  Bucharest  Stock  Exchange  is  a  public  company,  listed  on  its  own  market  since  2010. It has recently opened the AeRO market, a segment designed for listing of early stage companies, start-ups and SMEs, to finance their projects, growth stories, increase their visibility and contribute to the development of the business environment.
Natalia Martian