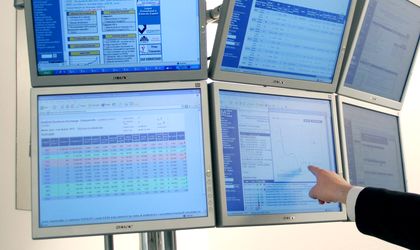 Today, the Bucharest Court of Appeals cancelled a series of decisions taken by the shareholders of the investment fund Fondul Proprietatea (FP), including the appointment of Franklin Templeton as sole manager of the fund since September 2010. The Fund is a closed-end investment company with the investment objective of long-term capital appreciation through via investment primarily in Romanian equity securities.
Moreover, the FP shares from Bucharest Stock Exchange (BVB) were suspended after the Court's decision, according to Title II art. 111(1) lit.d from BVB Code, information that provide the investors' protection.
Launched in December 2005, Fondul Proprietatea was established to compensate Romanians whose properties were confiscated by the former communist government. In November 2011, 49.04 percent of share capital was in control of foreign investors, 46.77 percent of titles were for Romanian shareholders and 4.19% in Finance Minister charge.
Later update
According to the official press release distributed by Franklin Templeton, the Bucharest Court partly admitted the claimant's request to annul the Extraordinary General Shareholders' Meeting Resolutions no. 1, 2, 8, and 9 from 6 September 2010 based on a technical procedural argument alleging a breach by the previous management of the Fund of the formalities required for the calling of the meeting. These resolutions relate to the approval of a new Constitutive Act, the formal acknowledgement of the appointment of Franklin Templeton Investment Management Ltd. United Kingdom Bucharest Branch as Sole Administrator of the Fund, the revocation of the previous Directorate and Supervisory Board, and the appointment of the first members of the Board of Nominees.
The Bucharest Court rejected the claimant's request to annul the Ordinary General Shareholders' Meeting Resolution no. 3 from 6 September 2010. This resolution relates to the listing of the Fund on the Bucharest Stock Exchange.
At this stage, the Fund Manager is not aware of the full reasoning of the Bucharest Court of Appeal, as for the moment only the very short statement is available.
Nevertheless, for the avoidance of any confusion, the Fund Manager would note that the version of the Constitutive Act to which the Court decision relates is not the one currently in force. New versions of the Constitutive Act were approved by the Fund's shareholders with vast majority during the 29 November 2010 GSM, the 23 November 2011 GSM and the 4 April 2012 GSM.
Furthermore, new resolutions at the 25 April 2012 GSM specifically reiterated the shareholders' approval of the objects of all the resolutions to which this Court decision relates; these resolutions were proposed by a shareholder and approved with over 96% majority.
Accordingly, the Fund Manager is liable to observe the current Constitutive Act and the shareholders' resolutions, and consequently will continue to manage the Fund in accordance with its management agreement, in collaboration with the Board of Nominees.
Oana Vasiliu
Oana Vasiliu