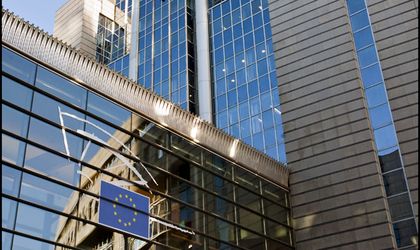 On May 25, more than 18.3 million Romanians will choose who will represent them in the European Parliament, appointing MEPs as ambassadors for their interests in the EU decision-making process.
For these elections, Romania will have 15 political parties who have put forward 572 candidates, while eight candidates met the eligibility criteria to run as independents: former gymnast Corina Ungureanu, neurosurgeon Constantin Filip, former deputy Danut Liga, surgeon Paul Purea, director and publicist Pericle Capsali, Romanian-born US lawyer Peter Costea, actor Mircea Diaconu and businessman Valentin Daeanu.
Some 20 MEPs are running for another mandate at the European Parliament, including such names such as Corina Cretu, Monica Macovei, Ramona Manescu, Marian-Jean Marinescu, Norica Nicolai, Cristian Preda, Daciana Sarbu, Theodor Stolojan, Adina Valean, Renate Weber and Corneliu Vadim Tudor.
On April 17 the election watchdog BEC finalized the order of the parties on the voting list, as follows: the Liberal Democrat Party first, followed by the Popular Movement Party, the Democratic Union of Hungarians in Romania, the electoral alliance of the Social Democratic Party, National Union for the Progress of Romania and Conservative Party, then the remaining parties and the independent candidates. Expatriate Romanians can cast their ballots in one of 43 polling stations, most of them in Romania's embassies or consulates.
Romania is currently represented in the European Parliament by 33 members, whose group allegiances are as follows: 14 in the European People's Party (EPP), 11 in the Progressive Alliance of Socialists and Democrats (S&D), 5 in the Alliance of Liberals and Democrats for Europe (ALDE) and 3 non-attached members (NI), according to an official European Parliament document released in April 2013.
Moreover, how the 2014 elections reshape the European Parliament – the only directly elected EU institution – will, for the first time in the EU's history, determine who leads the European Commission, the EU's executive body. Furthermore, MEPs approved the EU's long-term budget for 2014-2020 and will now decide each year, along with national governments, how taxpayers' money is to be spent.
Oana Vasiliu