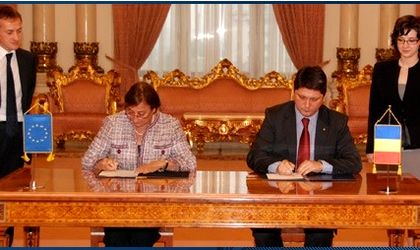 The Council of Europe announced it would set up a Program Office on Cybercrime in Bucharest to manage its global capacity building activities in this area.  A memorandum of understanding was signed in Bucharest by Romania's Minister of Foreign Affairs Titus Corlatean and Council of Europe Deputy Secretary General Gabriella Battaini-Dragoni.
Prime Minister Victor Ponta had made the offer to host such an office in Bucharest during meetings with the Council of Europe Secretary General Thorbjorn Jagland in March and April this year.
The international community has reached broad agreement on capacity building as an effective approach to address the challenge of cybercrime. The establishment of the office will allow the Council of Europe to respond to growing requests for support in an effective manner.
More information on the project is available here.
Photo: Mae.ro