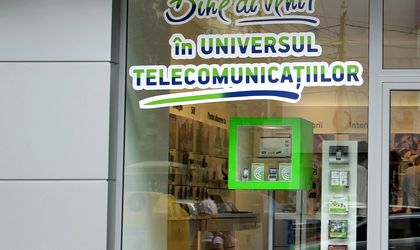 Cosmote Romania's revenues in the first quarter of 2013 reached EUR 108.2 million, down 7.8 percent compared to the same quarter last year, while the decrease of termination rates in this quarter compared with the first quarter of 2012 was above 25 percent, according to key performance indicators for the first quarter of 2013 fiscal year, ended March 31st, 2013, as reported by OTE Group.
The EBITDA (Earnings Before Interest, Taxes, Depreciation and Amortization) decreased by 6.2 percent versus Q1 2012, impacted by steep regulatory measures, announced the company. The EBITDA margin reached 22.5 percent, up by 0.4 percentage points versus Q1 2012.
The company's business customers in Q1 2013 grew by 21.4 percent compared to Q1 2012, due to targeted offers for professional users and synergies with Romtelecom in the B2B segment. Also, the Cosmote 3G customer base increased by 28.6 percent compared to Q1 2012.
As of the end of March 2013, Cosmote's total customer base was 6.1 million (including Zapp), with a postpaid ratio of 24.9 percent, relatively at the same level with Q1 2012.
 Blended ARPU (Average Revenue Per User) in Q1 2013 decreased by 5.9 percent compared to Q1, 2012, due to lower incoming ARPU adversely affected by mobile interconnection rate cuts.
"The first quarter of 2013 comes after a difficult year, with many external challenges requiring fast and efficient actions. We are satisfied with our stable performance in revenues and ARPU and with the significant growth of our business segment, despite fierce competition, lower interconnection rates and heavy investments. With the recent launch of 4G services and with our broad portfolio of innovative products and services that are aimed at fully covering our customers' needs, we are set to make further inroads in the period to come", said Konstantinos Apostolou, Cosmote's CFO.
Cosmote's sales distribution chain included, at the end of March 2013, approximately 540 points of sale across the country.
The operator has a market share of approximately 24 percent in Romania. From now on, Cosmote will continue to focus on expanding its broadband and corporate segments.
Otilia Haraga