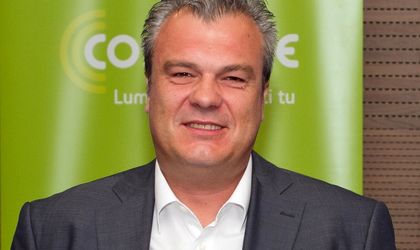 Telecom operator Cosmote Romania is preparing to launch LTE (4G) services next year, announced Stefanos Theocharoupoulos, CEO of Cosmote Romania and general manager of Romtelecom during the Busines Review event Focus on Telecom.
Cosmote Romania was the only one of the top 3 telecom operators in Romania (the other two being Orange and Vodafone), which did not make public a timeframe for the launch of 4G/LTE in Romania after the results of the telecom tender were announced at the end of September.
"We will launch LTE as soon as we enter into possession of the license. Our network is prepared so we believe we will be in a position to launch LTE next year," said Theocharopoulos.
Cosmote Romania will pay nearly EUR 180 million in license taxes, growing its spectrum resources by 58 percent during the telecom tender. The operator acquired one block in 800 Mhz, two blocks in 900 Mhz, five blocks in 1800 Mhz and two blocks in 2600 Mhz, valid for the timeframe 2014-2029.
"With LTE, internet access will be much faster and the applications will be more user friendly. However, I don't believe we will see a big change from one day to the next in terms of applications, but rather in the quality of the services," said Theocharopoulos.
Otilia Haraga