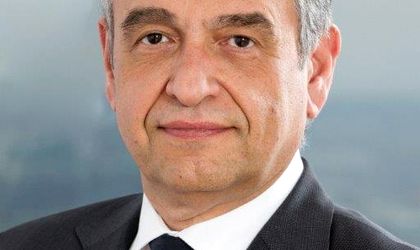 Starting this month, telecom operator Cosmote Romania, with 6 million customers at the end of June, covers with 4G approximately 90 percent of the Capital, alongside Otopeni, Ploiesti, Cluj, Iasi, Sinaia, Busteni and Predeal. The 4G generation network allows download speeds of up to 75 Mbps and upload speeds of up to 37.5 Mbps.
"People communicate with friends through OTT services, on Facebook or other social networks and they are accessing more video content. All these services are data demanding + this is why 4G is absolutely necessary and we will continue the development in urban and suburban areas", stated Bob Konstantinidis (in picture), CTO Cosmote Romania and Romtelecom.
The operator has introduced in its portfolio, alongside modems, also mobile handsets allowing 4G access: HTC One 32 GB (1099 RON, VAT included), Sony Xperia Z (1669 RON, VAT included), Samsung S4 mini (699 RON, VAT included), Samsung Galaxy S4 (1199 RON, VAT included), and Samsung Galaxy S3 LTE (919 RON, VAT included), all coming up at a package with Cosmote Free L 2-year subscription.
Customers choosing the Cosmote Free L subscription can benefit from free 4G access, by activating the Connect Extension+ extraoption, free of charge when opting for a 4G compatible terminal as well.
Customers activating any of the other 4G compatible subscriptions will benefit upon request from the enablement of Connect Extension+ extraoption, for a EUR 5 monthly fee (VAT included).
The activation can be done in any Cosmote & Germanos store, as it requires a 4G dedicated SIM card. SIM replacement is free of charge.
Also, as per previously announced in April this year, 4G services are available through two modems, Huawei E3276 and ZTE MF823 at RON 99, respectively through Samsung Galaxy Note LTE 10.1 tablet at RON 1424 (VAT included), together with Connect Unlimited + 30 2-year subscription.
The operator is also offering 3G data network with mobile broadband download speeds of up to 43.2 Mbps in 194 cities and over 2500 localities across Romania, covering 60 percent of the population.
 Otilia Haraga