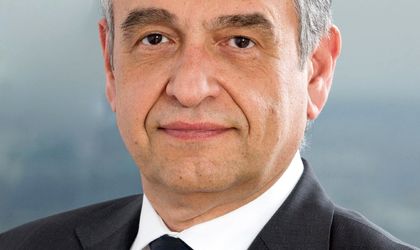 When the new spectrum licenses become effective starting April 6th, Cosmote Romania will expand its 4G network to reach 90 percent of Bucharest's territory and population, as well as 19 other cities, covering approximately 40 percent of the urban inhabitants across the country, the company announced in a pres release.
Alongside the Capital, the 4th generation technology currently services the cities of Bacau, Botosani, Braila, Predeal, Buzau, Cluj-Napoca, Constanta, Galati, Iasi, Bragadiru, Jilava, Otopeni, Baia Mare, Piatra Neamt, Busteni, Ploiesti, Sinaia, Satu Mare and Suceava.
The new spectrum enables the company to provide download speeds of up to 150 Mbps alongside upload speeds of up to 50 Mbps.
 The 300 Mbps network capability is currently tested at Cosmote.
In parallel with the 4G network investments made by Cosmote, Romtelecom is deploying massive coverage of fiber technologies, providing connections with speeds of up to 1 Gbps, according to a press release of the company.
Strategic partnerships, such as the one with WhatsApp, will remain a priority.
"By year's end, we are planning to double the current 4G coverage and, by 2015, we will intensify our investments furthermore based on the increasing customer demands and smartphone penetration rate, covering with 4G/4G+ 100 percent of all relevant urban areas. Cosmote joins forces with Romtelecom to invest more than EUR 170 million, out of which most will be allotted to infrastructure optimization, as part of the strategy to deliver innovative, reliable and complete services," stated Bob Konstantinidis (in picture), chief technology and operations officer, Romtelecom and Cosmote Romania.
All existing and new customers, having a compatible SIM card and handset, can enjoy the 4G speeds in the covered areas by choosing Cosmote Free L or Cosmote Free XL subscriptions.
Existing customers that have any other rate plan from Cosmote Free portfolio with a monthly fee higher than EUR 8.8 VAT included) can opt for Connect Extension+ extra-option for only EUR 5/month (VAT included).
Cosmote Romania had 6.1 million customers at December 31, 2013.
Otilia Haraga