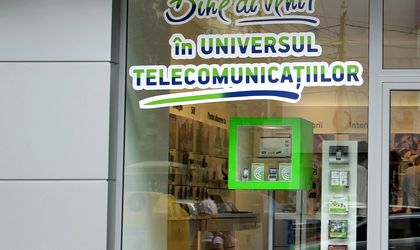 Cosmote Romania's revenues in Q2, 2013 totaled EUR 111.4 million, representing a 3 percent increase versus Q1 2013, according to the financial indicators for the second quarter of 2013 fiscal year, ended June 30.
The company's service revenues dipped by 2.2 percent in Q2 compared to Q2 2012.
This was "exclusively due to the termination rate cut implemented in September 2012. Compared to the previous quarter (Q1 2013), service revenues grew by 5 percent in Q2, 2013," stated the company in a press release.
The EBITDA (Earnings Before Interest, Taxes, Depreciation and Amortization) amounted to EUR 30.1 million, rising  by 3.4 percent in Q2, 2013 compared to the same quarter last year. The EBITDA margin reached 27 percent in Q2, 2013, up by 1.4 percent versus Q2, 2012.
Cosmote's total customer base in Romania remained stable at the end of June 2013, at 6 million, out of which 25.3 percent were postpaid customers. In Q2, 2013, the company increased its 3G customer base by 27.5 percent, compared to Q2, 2012.
The business segment grew by 17.1 percent versus Q2, 2012. Brands among which Axis Security and Rio Bucovina, joined the company's portfolio of business partners.
"This second quarter of 2013 was defined by ongoing fierce competition and regulatory thresholds with direct impact over the business," said Konstantinos Apostolou, Cosmote Romania's CFO.
At end of June 2013, Cosmote's 3G network had mobile broadband download speeds of up to 43.2 Mbps in 176 cities and over 1820 localities across Romania, covering 55.67 percent of the population. Moreover, customers could enjoy speeds of up to 21.6 Mbps in HSPA+ technology in 200 cities across the country. Overall, 3G services cover more than 75 percent of the Romanian population, according to the press release.
Cosmote will be making investments in its 4G network after being granted EUR 225 million financing by the EBRD.
Otilia Haraga