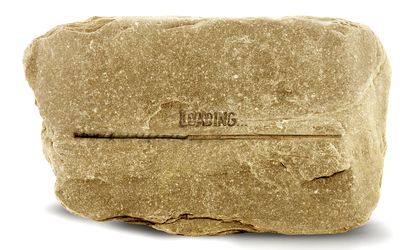 Telecom operator Cosmote Romania has launched today the 4G commercial services in Bucharest (the Northern area) and Otopeni, Ploiesti, Cluj, Iasi and in the touristic areas of Sinaia, Busteni, Predeal.
The 4th generation network allows download speeds of up to 75 Mbps and upload speeds of up to 37.5 Mbps, announced the company.
"The gradual development of the 4G network and the products portfolio is ongoing, in alignment to our broadband development strategy which is the main pillar in our investment plans," stated Lampros Iskos, chief technical officer Cosmote Romania.
The new 4G Cosmote network is available for data uploading and downloading initially through two modems- Huawei E3276 and ZTE MF823- each one at RON 99 (VAT included), respectively through the tablet Samsung Galaxy Note LTE 10.1 at RON 1,369 (VAT included), all with Connect XXL 2-year subscription.
Existing data customers and also new customers having one of these devices now have at their disposal the 4G Extension extra option, which can be activated in Cosmote shops located in the 4G coverage area, on top of Connect 3G S-XXL and Connect T rate plans.
For S, M and L subscriptions from the Connect 3G portfolio, the extra option can be activated for a monthly fee of EUR 5 (VAT included). Meanwhile, for the rest (Connect XL, Connect XXL and Connect T), it is promotionally included for the entire contractual period, the only requirement being to have the dedicated SIM card and a compatible 4G terminal.
Users willing to have extra data traffic included at 4G speeds have available the 4G Extra extra option which can be applied on top of a Connect 3G subscription with 4G Extension already activated, offering 1 GB at speeds of up to 75 Mbps, for a fee of EUR 3.72 (VAT included).
In mid-April, Cosmote Romania's 3G data network offered mobile broadband download speeds of up to 43.2 Mbps in 159 cities and over 1,000 localities across Romania, covering over 49.5 percent of the population.
Moreover, Cosmote offered speeds of up to 21.6 Mbps in HSPA+ technology in 189 cities across the country. Overall, 3G services covered more than 73 percent of the Romanian population.
Norwegian Telenor buys OTE's division in Bulgaria
Norwegian telecom company Telenor will purchase Globul, the Bulgarian division of the Greek group OTE.
Globul is present on the Bulgarian market since 2001 and it is the second-largest mobile carrier in Bulgaria with a 36 percent market share. Globul and Germanos posted revenue of EUR 378 million in Bulgaria, says Bloomberg. At the end of 2012, Globul had 4.5 million subscribers.
In Romania, OTE owns the major stake in telecom operators Romtelecom and Cosmote and Germanos GSM network.
The Telenor-Globul transaction is evaluated at USD 934 million. This acquisition allows Telenor to grow its presence in central and eastern Europe, while enabling OTE to reduce costs, according to Bloomberg.
Germany's Deutsche Telekom AG, which holds a 40 percent stake in OTE, considered aiding the unit in August. The deal will be finalized in the third quarter, says Bloomberg.
OTE has cut staff and sold international assets to reduce debt as the nation's recession damps demand for its products. The group reported a fourth-quarter net loss of EUR 43.7 million on February 28 as sales slipped to EUR 1.1 billion from EUR 1.2 billion a year earlier, says Bloomberg.
Otilia Haraga