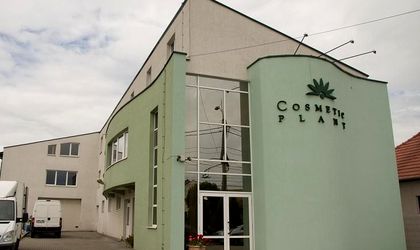 The first nine months of the year have brought an increase to Romanian cosmetic products retailer Cosmetic Plant's business, which recorded exports larger by 145 percent and a turnover of RON 7.2 million (EUR 1.6 million), 20 percent higher year on year, company representatives say.
According to Susana Laszlo, general director of Cosmetic Plant, the good results in exports were mainly due to the expansion of the company's export area, which increased at the beginning of the year to comprise Jordan, Portugal and the Republic of Moldova.
"Our relationship with the Republic of Moldova is a promising one, and in Hungary we have managed, through the branch we opened there last year, to come into new pharmacy chains," she said.
The company posted a 20 percent higher turnover during this period over the same period of last year, mainly due to the expansion of its distribution network and of its product range.
Recently Cosmetic Plant has ended a refurbishment of its production line at the Cluj-Napoca factory, co-financed by the European Union.
"The investment of the two installed machines reached  RON 700,000 (about EUR 160,000) and will have a great impact on the company's business for the next period. Thus, the tube filling machine will increase capacity by 60 percent in this segment, while the machine for filling bags will help us raise our visibility with the help of sampling campaigns," Susana Laszlo added.
Products recording the best sales figures in the first 9 months of this year were from the cellulite range, which was expanded by six new products in June, showing increases of 190 percent compared to the same period last year. In addition, Argan and Q10 + green tea ranges recorded increases of 28 percent and 23 percent.
"Given the investments and new ranges launched, this year we count on achieving a business of approximately EUR 2 million," the Cosmetic Plant representative said about the company's previsions, which means an overall 20 percent increase for the whole year over 2014.
The company is present nationally in retail networks such as Auchan, Cora, DM DrogerieMarkt, Profi, in pharmacies like Catena and Remedium and in herbal shops such as Plafar. Internationally, the company's 100 products are present in Greece, Germany, Great Britain, Portugal, Republic of Moldova, Jordan, Lebanon, Austria and Hungary.
Natalia Martian