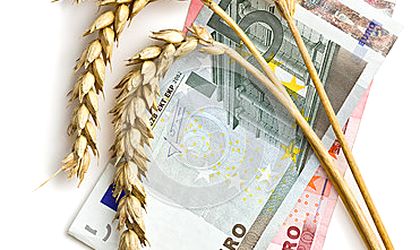 Nagy Peter Tamas, former Secretary of State in the Ministry of Agriculture, and Virgil Găman, the institution's Secretary General, were arrested Thursday evening, January 8, by anticorruption prosecutors, writes Mediafax. The two state officials are accused of taking a bribe of RON 177,000 (EUR 39,000), document forgery and money laundering.
Claudiu Vasilescu and Haller Zoltan-Jozsef, administrators of the companies via which Nagy and Găman received the bribes, were also detained in this case.
According to the prosecutors, in October 2014, during the organization stage of Indagra, Gaman and Tamas asked for EUR 40,000 from Romexpo's management for fictitious advertising projects. The sum represented a part of the EUR 414,160 contract signed between Romexpo and the Ministry of Agriculture for Indagra. The money was delivered to companies that the two officials had connections with.
A Romanian member of the European Parliament, Constantin Rebega, is also prosecuted in this case, for allegedly receiving RON 23,000 (EUR 5,100) of the bribes.