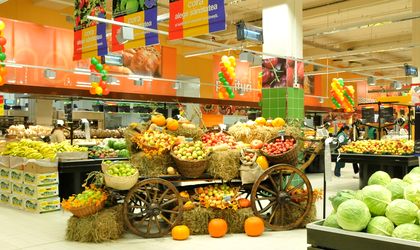 Cora Romania has reached a network of 12 hypermarkets in Romania after opening yesterday an outlet in Ploiesti, following a EUR 6.1 million investment. The hypermarket has a sales area of 6,700 sqm and is located on the grounds of AFI Europe's AFI Palace Ploiesti shopping mall.
This is the second opening for Cora Romania this year after in July it invested EUR 51 million in its 11th local hypermarket and the second in the city of Constanta, south-eastern Romania.
The hypermarket covers 8,600 sqm and is part of a shopping center – Cora Bratianu -which also includes some 50 stores covering 8,500 sqm. The entire project has a built surface of 50,000 sqm.
This was the first hypermarket opened by the retailer this year after in 2012 it added two outlets to its network – a 8,000 sqm hypermarket in Bacau and a new hypermarket in Bucharest.
Cora Romania operates a network of 12 hypermarkets in Romania – both owned and rented properties – in Bucharest (4 hypermarkets) and in Ploiesti, Cluj Napoca, Baia Mare, Arad, Drobeta Turnu Severin, Constanta (2 hypermarkets) and Bacau.
Simona Bazavan