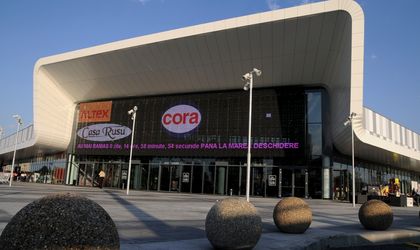 Romania Hypermarche, the company operating the Romanian Cora hypermarket chain, has invested EUR 51 million in opening its 11th local hypermarket and the second in the city of Constanta, south-eastern Romania.
The hypermarket covers 8,600 sqm and is part of a shopping center – Cora Bratianu -which also includes some 50 stores covering 8,500 sqm. The entire project has a built surface of 50,000 sqm.
This is the first hypermarket opened by the retailer this year after in 2012 it added two outlets to its network – a 8,000 sqm hypermarket in Bacau and a new hypermarket in Bucharest.
In 2011 the retailer announced ambitious expansion projects for the Romanian market but over the next years it scaled back the initial plans, opening since then only 3 new hypermarkets. The announcement made by Cora in 2011 was that it will open between 20 and 25 new stores over the following three to four years, according to Philippe Lejeune.
In addition to this, in early 2011 Romania Hypermarche announced it will invest EUR 100 million to develop its first mall on the local market, in Constanta, under the name of Corall. The 150,000 sqm mall was supposed to be opened in the second half of 2012 but the company scaled down the initial plan by opening its second hypermarket in Constanta which also features a commercial area.
Cora Bratianu is the third "green hypermarket" opened by the company in Romania. The project has a class A energy efficiency certificate and is presently undergoing BREEAM certification.
Simona Bazavan