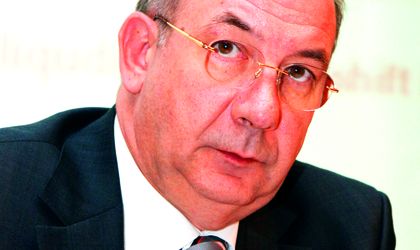 Radu Gratian Ghetea, president of the Romanian Banking Association, has warned that a court ruling ordering the conversion of Swiss franc loans into RON will not help lending recover.
A court in Galati ruled last week that Volksbank must convert a loan taken out by a customer in swiss francs into the local currency at the exchange rate when the loan was taken out, with an additional increase of 10 percent. One of the contract clauses stipulated that conversion could be requested by the borrower if the exchange rate increased by 10 percent from the moment when the loan was taken out.
In addition, the court ordered the scrapping of the bank's risk commission, as it was deemed abusive, and ordered the lender to pay it back to the client, reported Mediafax newswire. According to media reports, Volksbank said it would challenge the ruling.
"The sums are not negligible, the impact of changing lending conditions in various ways – at the exchange rate from the moment the loan was granted, the transformation at the client's request from one currency to one other than the RON transformation – the effect is very significant and the ARB has submitted the information it had to Parliament," said Ghetea.
Ovidiu Posirca