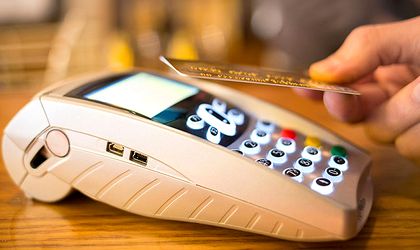 Romanians enjoyed the benefits of contactless transactions in 2015, with numbers in MasterCard and Maestro contactless payments rising by over 600 percent over the previous year, while the expenditure through this payment method increased tenfold, according to a MasterCard press release.
The average sum Romanians paid via contactless stood at RON 60 last year, while the average value of a card transaction in Romania stood at around RON 145.
The shift to contactless is underlined by the hike in active cards having this option, which have gone up six times over the values recorded in 2014.
"The contactless payments' rise in popularity shows an increasing number of consumers tend to opt for the speed, security and convenience deriving from utilizing this technology on a daily basis. Romania has one of the largest growth rates in Central and Eastern Europe in terms of contactless transactions, which does not only point to the potential for developing this segment, it also shows an acceleration in reducing the gap between ourselves and more developed markets, where the contactless payment method is, indeed, a normal gesture," stated Cosmin Vladimirescu, general manager of MasterCard, Romania.
Europeans continue to opt for contactless technology when making payments, with the total number of MasterCard and Maestro processed transactions passing the 1 billion mark in 2015 – an increase of 150 percent from 2014. Already in Europe, on average, 13 percent of in-store transactions processed by MasterCard in Q4 2015 were contactless.
New data reveal the number of cards, mobile phones or other devices tapping soared by 121 percent, and the total MasterCard and Maestro spend on contactless transactions was up by 183 percent year on year. Data also shows the number of contactless cards and devices issued to consumers increased by 50 percent in 2015.
In Europe alone, there are already over 10 countries with over 5 million contactless cards or devices in circulation for each of them. These are accepted in 74 countries around the world, including Estonia and Iceland, which have recently been added to Europe's contactless map.
Merchants have also followed suit, with 2015 showing an impressive 72% increase in the number of contactless merchant locations compared to 2014. In fact, MasterCard estimates that MasterCard or Maestro contactless cards or devices can now be used at over 4 million merchant locations worldwide.
Natalia Martian