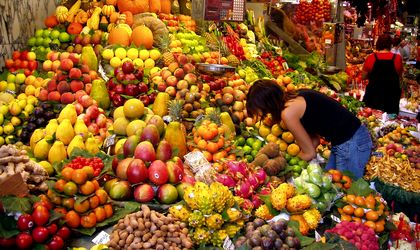 Consumer prices rose in January by 0.4 percent as against the previous month and compared to the first month of 2014, according to data made public on Friday by the National Institute of Statistics (INS).
Compared to December, food prices rose by 0.5 percent and non-food goods by 0.2 percent, services' charges rising by 0.6 percent.
The largest increases were registered for vegetables (4.5 percent), eggs (1.2 percent) and fruitcONSU (1 percent).
In early February the National Bank of Romania changed downwards the inflation forecast for this year, from 2.2 percent to 2.1 percent.
Andreea Marinas