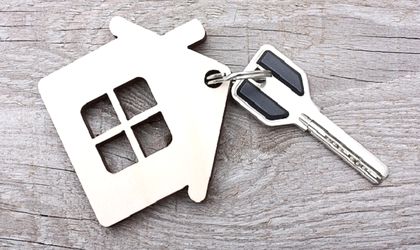 The judges from the Romanian Constitutional Court (CCR) have approved on Tuesday two non-constitutional enquiries on the debt discharge bill and rejected other two, as part of the package of notifications that several banks have submitted. The controversial debt discharge law has been in force since May 13.
"The Court has approved two non-constitutional exceptions regarding the debt discharge law, declining at the same time two other exceptions out of the 33 enquiries," said the head of the CCR, Valer Dorneanu.
The Court has made rulings for 25 files and postponed a decision for other eight files on October 27.
"There will be more of the conclusions from today, our solution is diversified, " added Dornean.
The judges approved the exception of non-constitutional enquiry related to "the devaluation of immovable goods."
Dornean also added that the contracts closed between 2007 an 2009 on the old Civil Code "are not the object of the enquiry."
Since the debt discharge law has come into force, 300 Romanians who couldn't pay their loans gave back the keys of the houses, out of the 4,000 who submitted notifications.
Out of the total 471 enquiries regarding the non-constitutional exceptions of some articles of the debt discharge law, 20 came from the Raiffeisen Bank, while the others were made by BCR, BRD, Banca Romaneasca , Alpha Bank, UniCredit Bank.
To date, 273 debt discharge procedures have been closed, out of approximately 3,900 enquiries sent to banks.
Georgiana Bendre