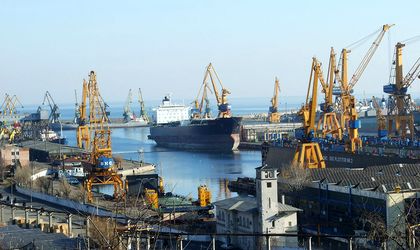 Maritime Ports Administration Constanta, the company which manages the Constanta port, recorded last year RON 275 million (EUR 61.8 million) in turnover, up 4 percent against 2013, and a gross profit of up to RON 92 million (EUR 20.6 million) from RON 80 million (EUR 17.9 million) the previous year.
The total goods traffic recorded in 2014 in the Romanian seaports of Constanta, Midia and Mangalia, exceeded 55.6 million tonnes (a 0.91 percent increase compared to 2013).
According to Agerpres, the maritime traffic was of 43 million tonnes (42.6 million tonnes in 2013), and the river traffic amounted to 12.6 million tonnes (12.4 million tonnes in 2013).
Including the Mangalia and Midia satellites, Constanta harbor is the second largest Black Sea port, after Novorossiysk in Russia, and the first in terms of container cargo traffic.
Staff