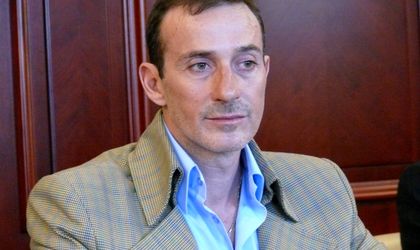 The magistrates with the High Court of Cassation and Justice (ICCJ) have decided on Thursday the 30-day arrest pending trial of Constanta mayor, social-democrat Radu Mazare, under investigation by the National Anti-corruption Directorate (DNA) for bribery, conflict of interest and abuse in office.
The Supreme Court admitted a DNA appeal, following a previous decision by another court which decided on March 18 that Radu Mazare should be investigated at large.
According to Agerpres, the court's decision is final and Radu Mazare has to show up at the Bucharest Police.
In the same case file, the court has decided the 30-day arrest pending trial of businessman Sorin Strutinsky, the latter being under preventive arrest in another criminal file.
According to the DNA, in the period from 2006 to 2009, Radu Mazare, by benefitting from Sorin Strutinsky's support has asked for and received EUR 2 million from the representatives of two companies, with the purpose to ease the issuance of the urbanism documentations necessary to developing some mall-type real estate projects these companies were intending to develop in Constanta.
According to the source, since November 2006 until 2013, the Constanta mayor has participated in the closure of 12 contracts between the City Hall and the company controlled by him and the other culprit, worth over RON 6 million (EUR 1.3 million).
The DNA prosecutors have found that in both cases, benefits were obtained both for oneself, through the company one was controlling and with which Radu Mazare was in commercial connections for the past 5 years, before committing the criminal act, and as well for Sorin Strutinsky.
Staff