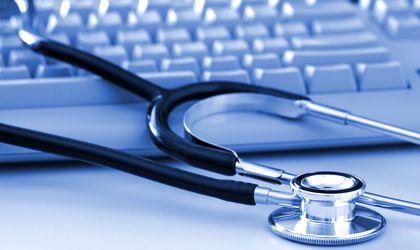 Employers' and employees' contributions to healthcare could increase from 10.7 percent to 15 percent, according to Dorel Sandeac, Health Ministry secretary of state. The State is currently in negotiations with the International Monetary Fund to promote this measure which is seen as "justified". At the moment, insured employees contribute 5.5 percent and employers – 5.2 percent to healthcare, adding up a total of 10.7 percent.
Sandeac claimed the measure is "'essential and justified" and has already been placed on the negotiations table.
"In 2008, the Government made a decision that was not economicaly sustainable of cutting back healthcare from 14 percent (the European average) to 10.7 percent", according to Sandeac.
Oana Grigore, spokesperson for the Health Ministry, said on the phone in a conversation with B1TV (the source of the news) that her institutions is not planning on increasing healthcare contributions and hasn't brought the subject up with international creidtors.
"The Ministry of Health hasn't discussed the matter with the IMF or any other international entities. There has been hos cuh debate in the Government. I know that four years ago there were talks of increasing contributions but they remained at the level of discussions. Healthcare contributions will not be incresed", according to Nicolae Banicioiu, Health minister.