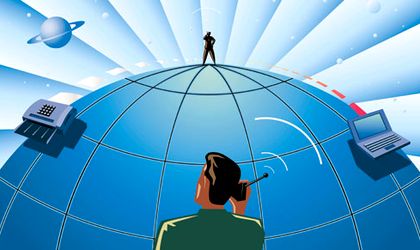 The number of complaints regarding the quality of telecommunications services is on the rise, according to telecom watchdog ANCOM.
Last year, the telecom regulator received 1,684 complaints from customers, representing a 46 percent hike compared to 2013.
Most complaints were filed by customers of RCS&RDS (18 percent), Cosmote RMT (15 percent), Vodafone Romania (13 percent), Orange Romania (12 percent) and Romtelecom (12 percent).
Nearly half of the complaints were related to contracts, as 45 percent from the total number of complaints filed by customers had to do with the roll-out, prolongation and interruption of the contracts as well as the fact that certain basic stipulations were not included in the contracts.
The number of complaints related to the quality of telecom services doubled last year compared to 2013.
Most of the complaints in this respect referred to the loss of the mobile telephony and internet signal, especially inside buildings, as well as to the fact that the real data transfer speed was significantly lower than the top speed promoted by providers in their offers.
Other problems that users complain about are the number portability, in 12 percent of the cases, misunderstandings related to the bills in 10 percent of the cases, technical issues in 7 percent of the cases and the quality of postal services in 5 percent of the cases.
Otilia Haraga